Hurricanes are common occurrences in the Gulf Coast area, so here at Phoenix Coatings, we have to put together a list of facts that would help your business prepare in case of any hurricane damages to your property:
The Atlantic hurricane season starts on June 1st and ends on November 30th.

Anyone doing business in the Gulf Coast area should be aware of the hurricane season timeframe, so your business can adapt in the event of a hurricane. Hurricane damage can be difficult to predict as there are multiple factors that could cause damage, like water, wind, loose debris, and more. Not to mention, hurricanes can also pause normal business operations for other reasons, like road flooding, no power, or no internet.

During the Atlantic hurricane season, the most active time of the season is from late August through September.

While there is some leeway for last-minute repairs in the first couple months of the Atlantic hurricane season, and any major repairs to the building may require months to complete. That is why it is important to repair any hurricane damages as soon as possible and ensure that the hurricane restoration is not only repairing the damages but also strengthening your business for the next hurricane.

When hiring a contractor to do hurricane restoration on your property, make sure the contractor has the proper certification to work on your building.

Phoenix Coatings is a certified contractor in both Florida and Alabama. You can check out our awards and certifications here: Link

For hurricane updates, you can follow your local news or the National Oceanic and Atmospheric Administration (NOAA).

It is vital to keep updated on any tropical storms or hurricanes heading towards your area, as it allows you to gauge the best course of action for your business. Following the local news helps us view what the storm looks like, as often times we see broadcasts of reporters in the storm, and NOAA helps give us a general idea where the storm is heading. The local news will also share the direction of the storm, but the NOAA website will display that information, if you need to urgently check it.

Make note of evacuation routes and emergency shelters in the event you and your employees have to evacuate.

For extra precaution, it's good to make sure everyone knows where to locate the emergency exits.

If you are a business owner, make a business disaster recovery plan in case the worse-case scenario happens.

About 40% of small businesses don't reopen after being hit by a hurricane.
About 75% of businesses without a disaster recovery plan will eventually fail.
For assistance in creating a business disaster recovery plan for hurricanes, here is a guide to help you identify your risk of hurricane damage and develop a plan around it.
For further assistance in preparing for recovering from disasters, we have provided some resources to help:
Some Fun Hurricane Trivia
In 1953, the World Meteorological Organization started to name tropical storms and hurricanes, with the names rotating every six-years.
A hurricane name is retired if a hurricane associated with the name was devastating enough to be remembered.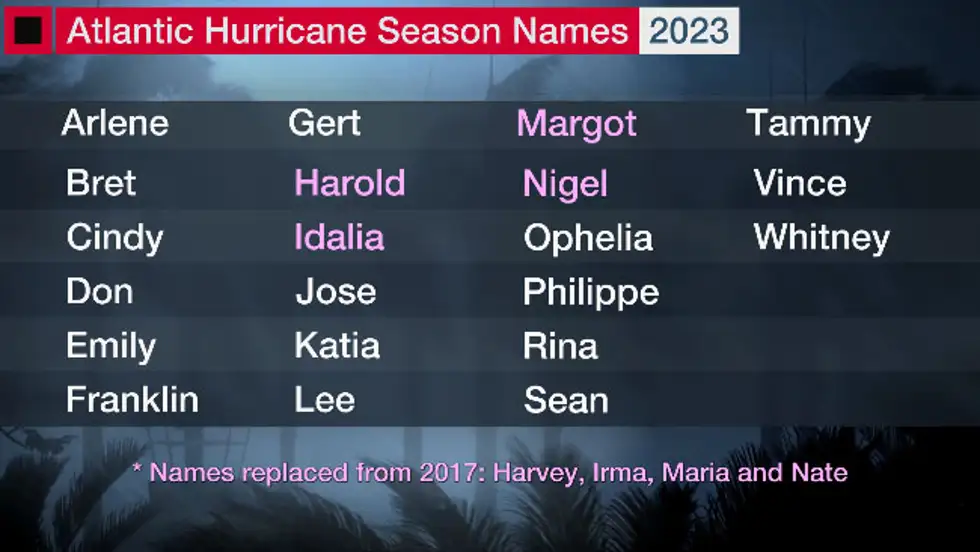 Can your business continue running, if the structure takes hurricane damage?
If the structure of your business is vital, do you have a plan in case the hurricane hits your property? Contact Phoenix Coatings today for hurricane restoration services, so you can have a peace of mind, in the event a hurricane does hit your business.