Hurricane Season is just Around the Corner
Hurricane season is almost here, and it's important to be prepared for what could be a very active year. If you have been hold off on Hurricane repairs, now is the time to act to get your business ready for hurricane season.
The National Oceanic and Atmospheric Administration (NOAA) predicts that this year's Atlantic hurricane season will be "near-normal" with 13 named storms, 6 hurricanes, 3 major hurricanes, and an Accumulated Cyclone Energy index of 86 units (average 92). In addition, there is an increased chance of tropical activity in the Gulf of Mexico due to warmer than normal sea surface temperatures throughout most of its waters.
The Benefits of Early Preparation
The benefits of early preparation are many, including:
Reduced cost. By getting repairs done before the hurricane season begins, you can save money by avoiding the rush and competition that often occur during the storm season. You'll also have more time to find qualified contractors and get your repairs done right the first time around.
Less disruption to operations. If a business has been damaged by a hurricane or other natural disaster, it's likely that employees will need to work from home until their office is repaired or rebuilt–which means lost productivity for everyone involved! Getting your repairs done early will allow employees who live in areas at risk for storms (or those who simply want peace of mind) an opportunity to plan ahead so they can spend less time away from work during their busy seasons.
Improved safety measures for all involved parties involved with the project itself: contractors and subcontractors alike should always be mindful about safety precautions when working on projects involving heavy machinery such as jackhammers or construction equipment like bulldozers during high winds.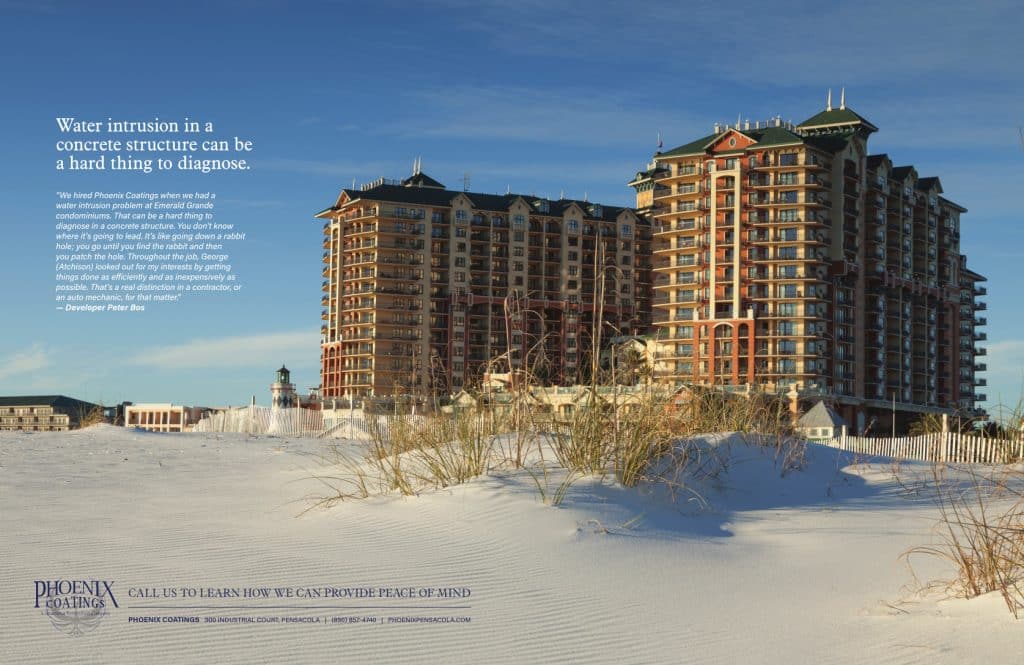 Don't Wait Till a Hurricane Hits, Get Hurricane Restoration Services Now!
There are many benefits to having your business repair done early, but the most important one is the peace of mind that comes with knowing you're protected against storm damage. We never know were a hurricane might it in the Gulf Coast, so it's better to be prepared for any type of storm that comes our way. It pays to schedule your repairs before the season starts! Contact Phoenix Coatings at (850) 857-4740 or use the contact us form below: